Joying Factory setting user manual 
1.The screen light is too bright or too weak, you can set the backlight current adjustment: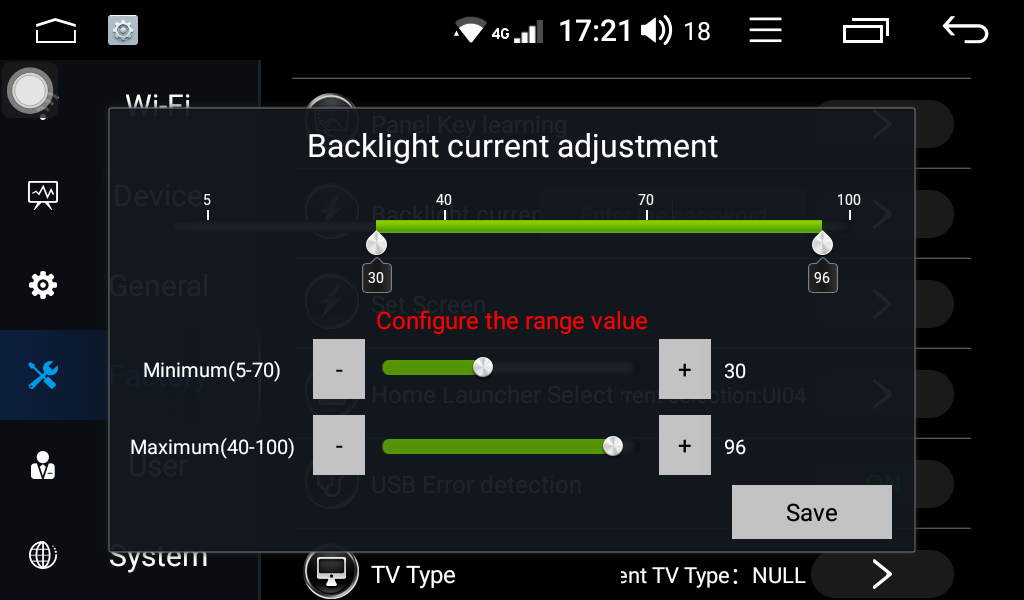 2.You want the car in the ACC sleep mode. please check below: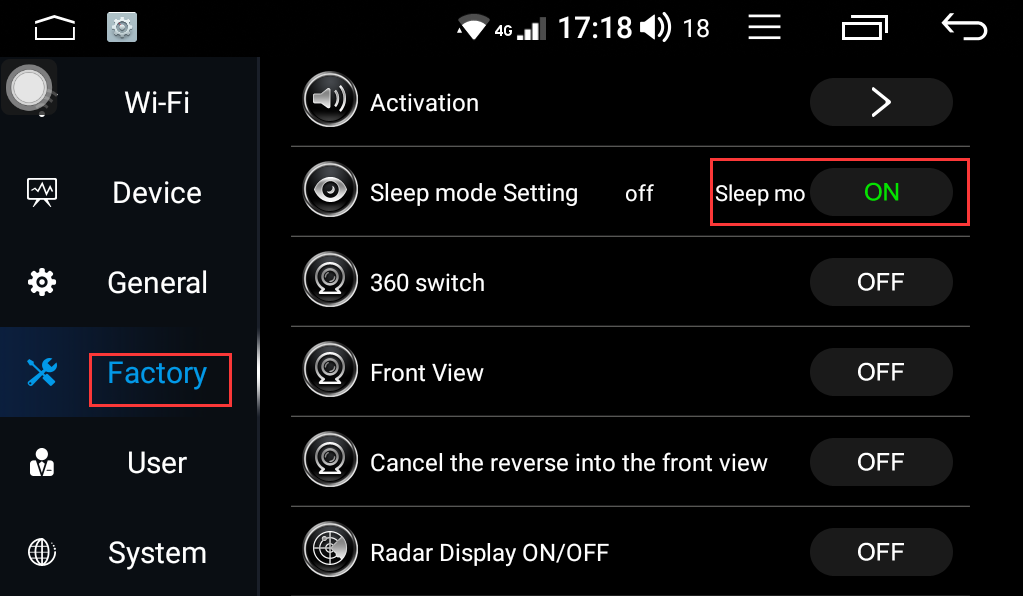 3.You purchased our plug and play stereo coming with the canbus box which supports your factory SWC, you can choose the car model as below example: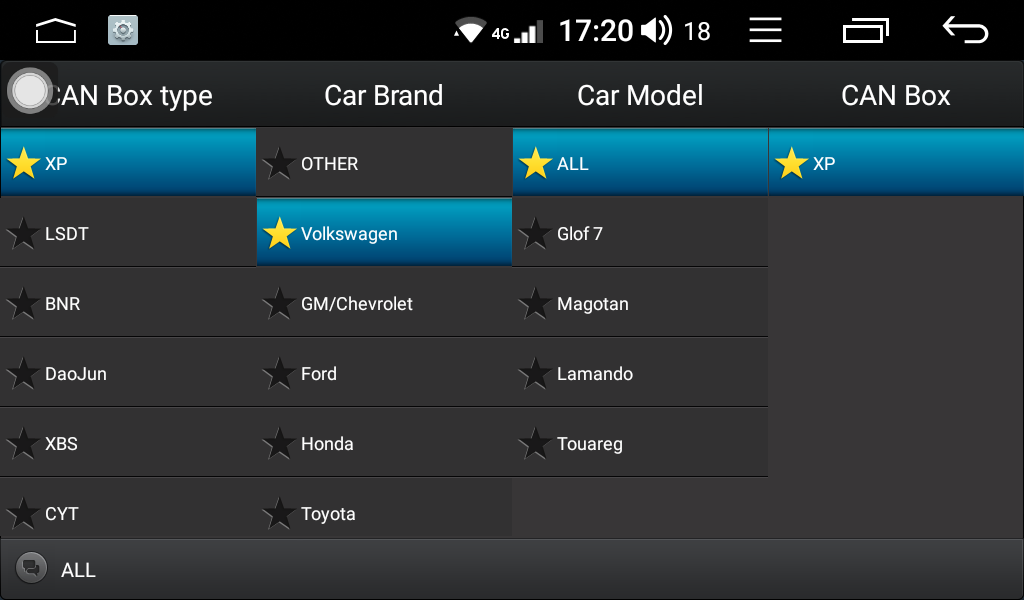 If your head unit is the universal and no decoder for support your SWC, you need to choose as below: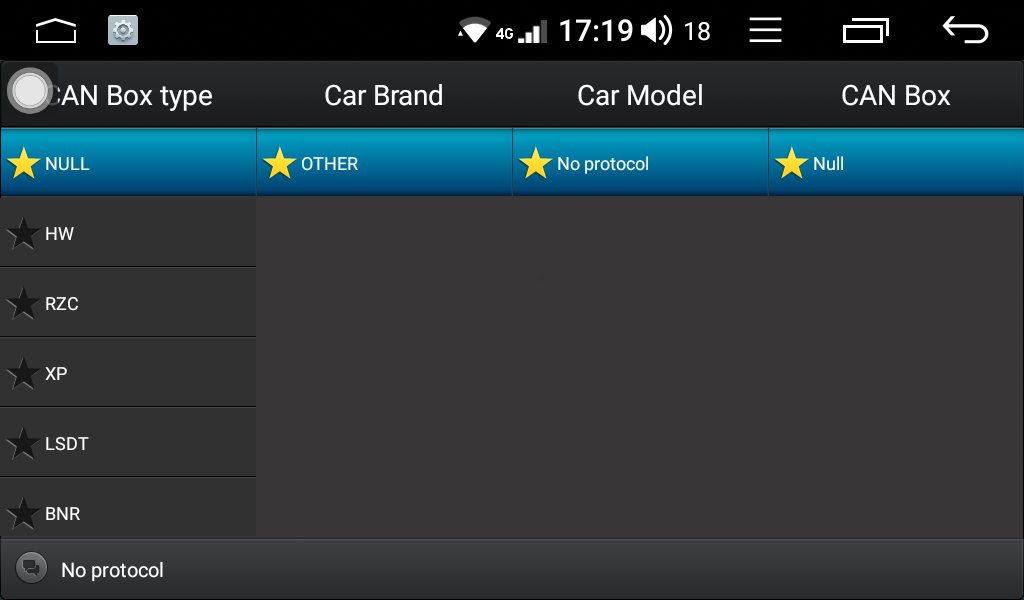 4.You want the new UI, please choose the UI option as below steps: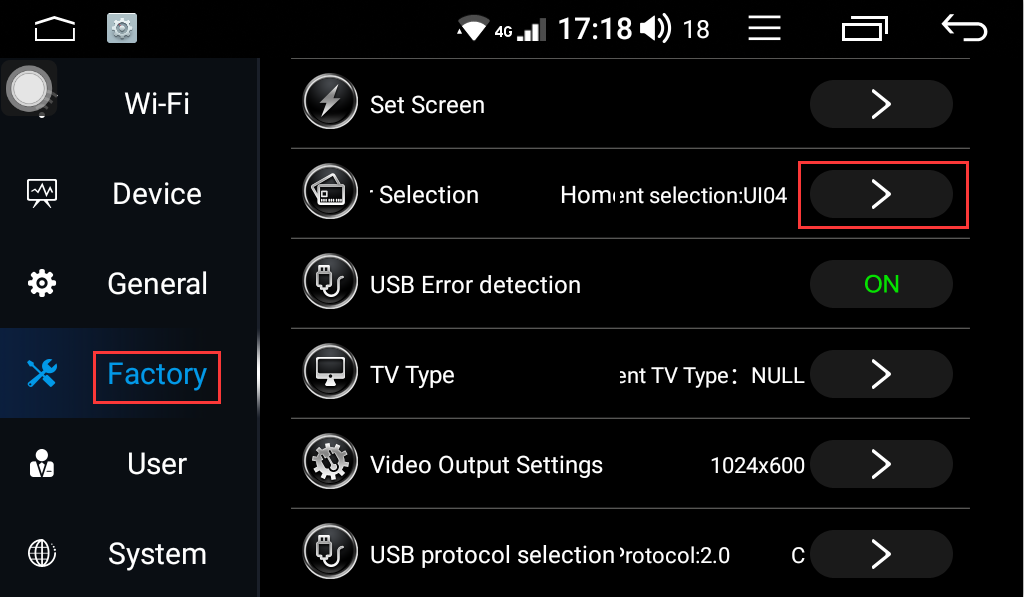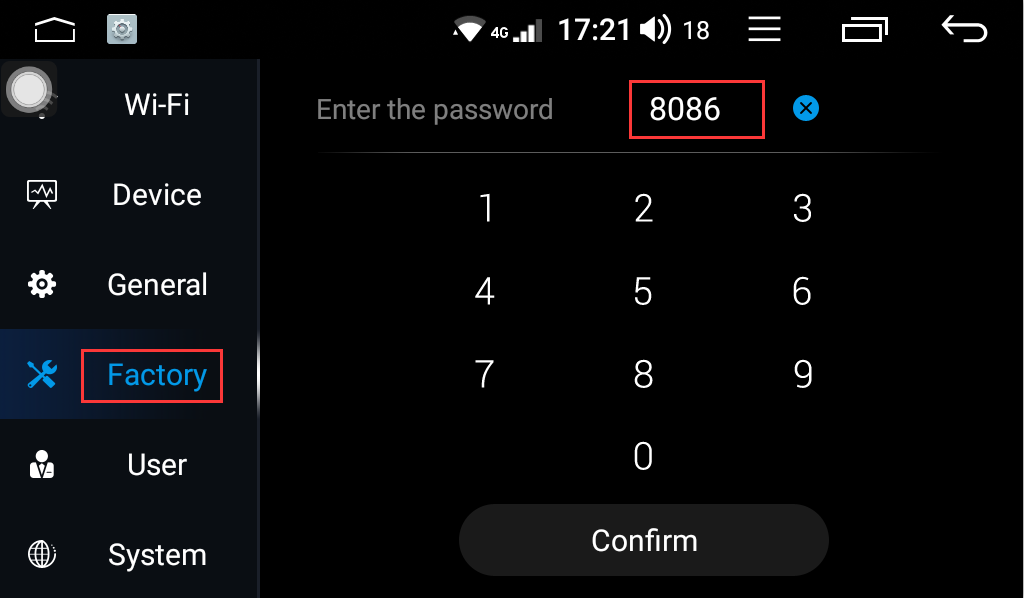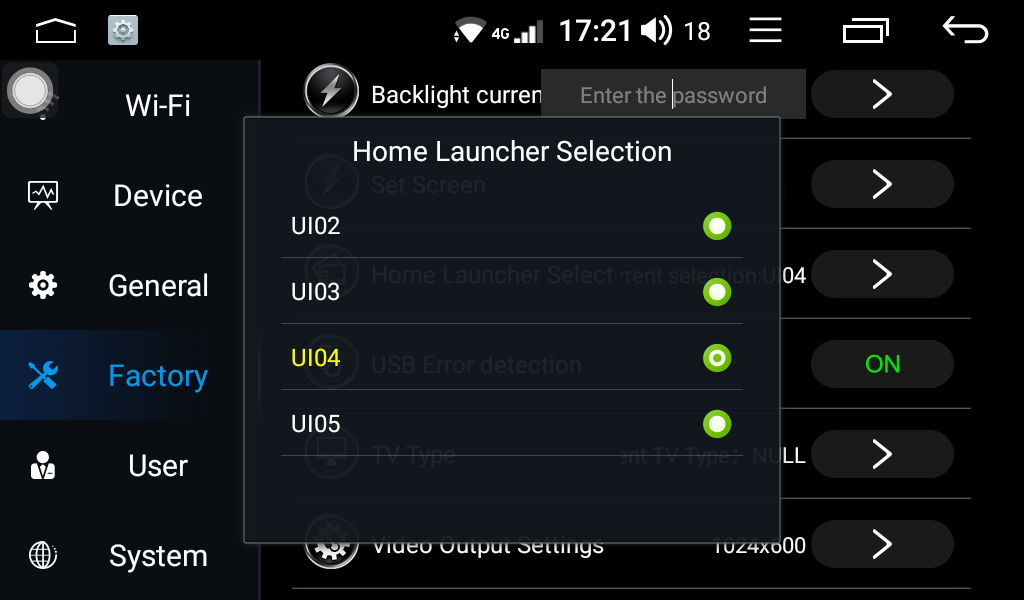 6. Your stereo panel comes with the button key. you need to learn the key button so that you can control the stereo with the key.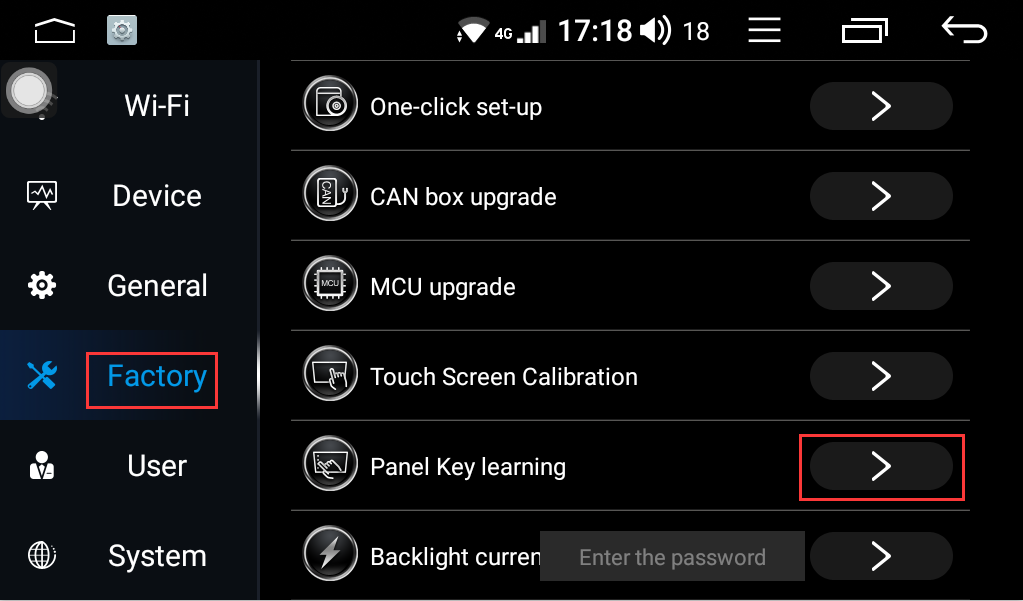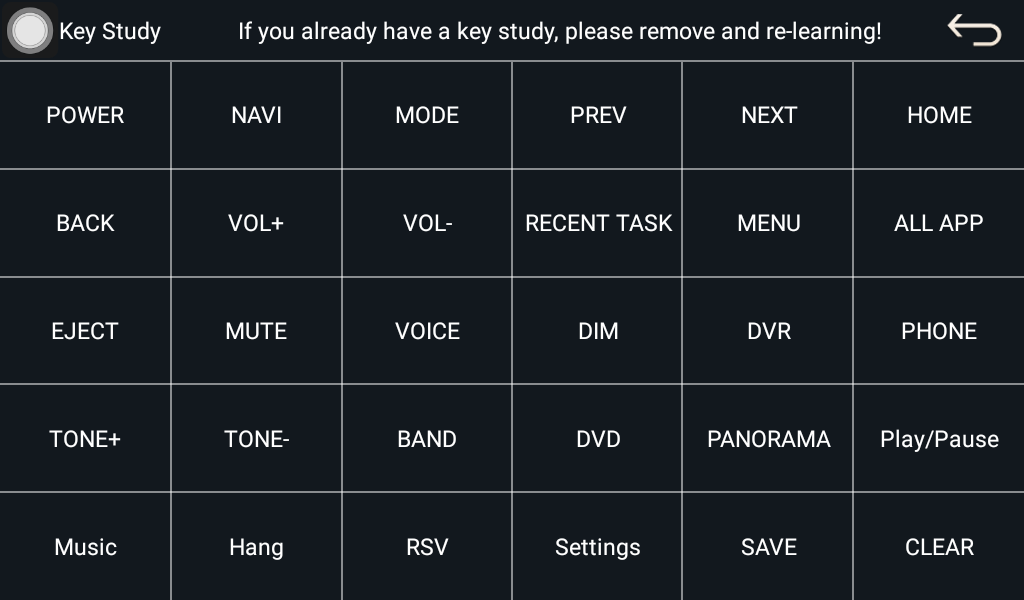 7. Your screen has touch responsive problem. you can do the touch screen calibration.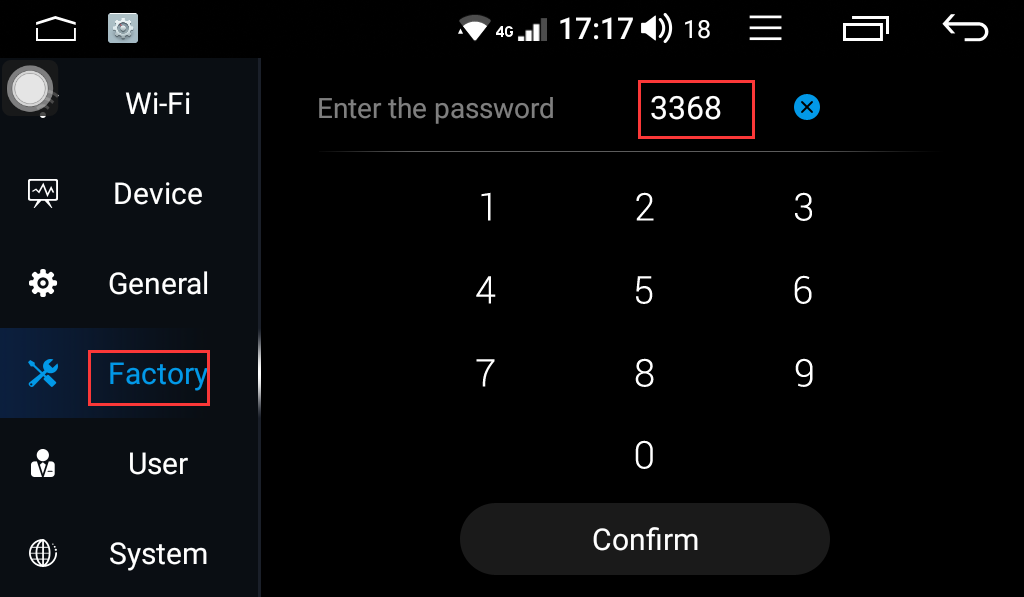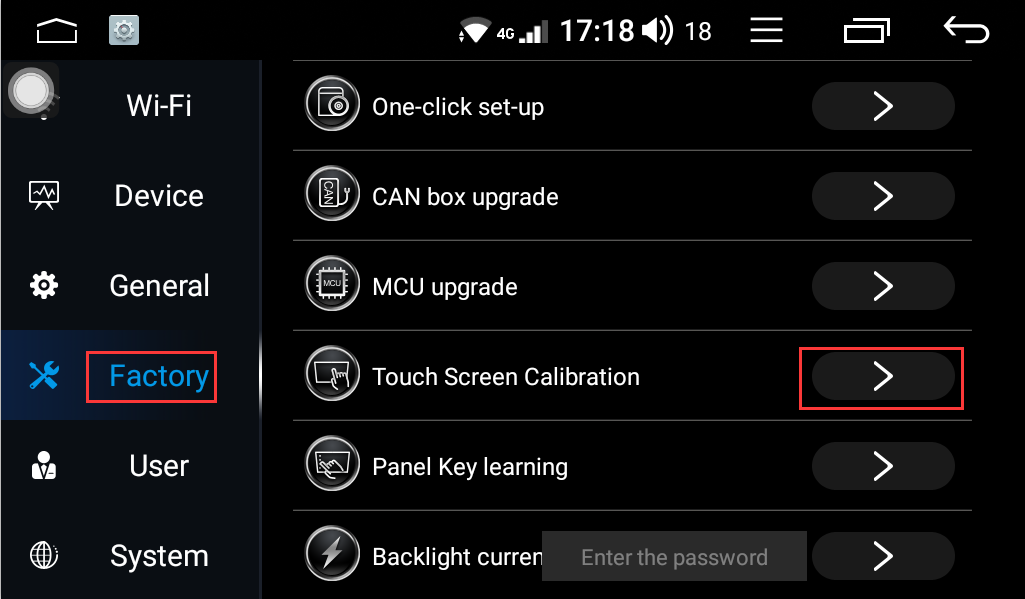 8. You need the reversing line and parking sensor can work. please turn on below setting: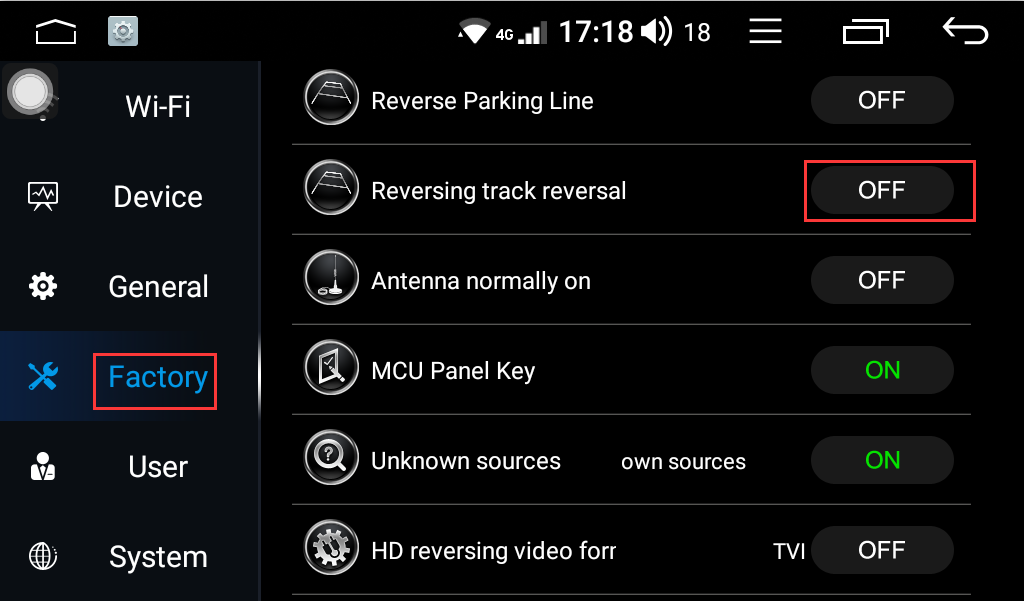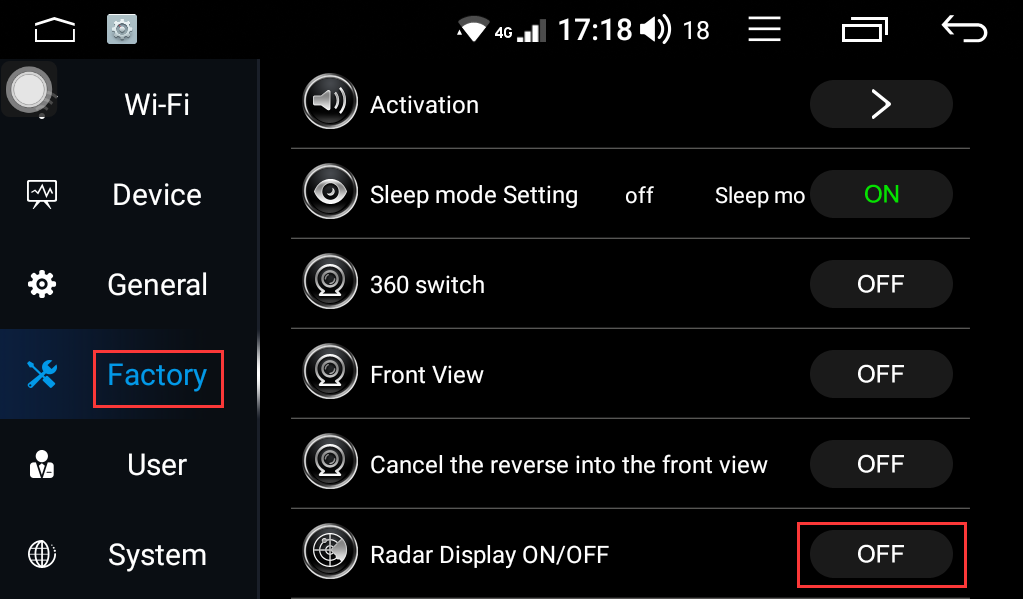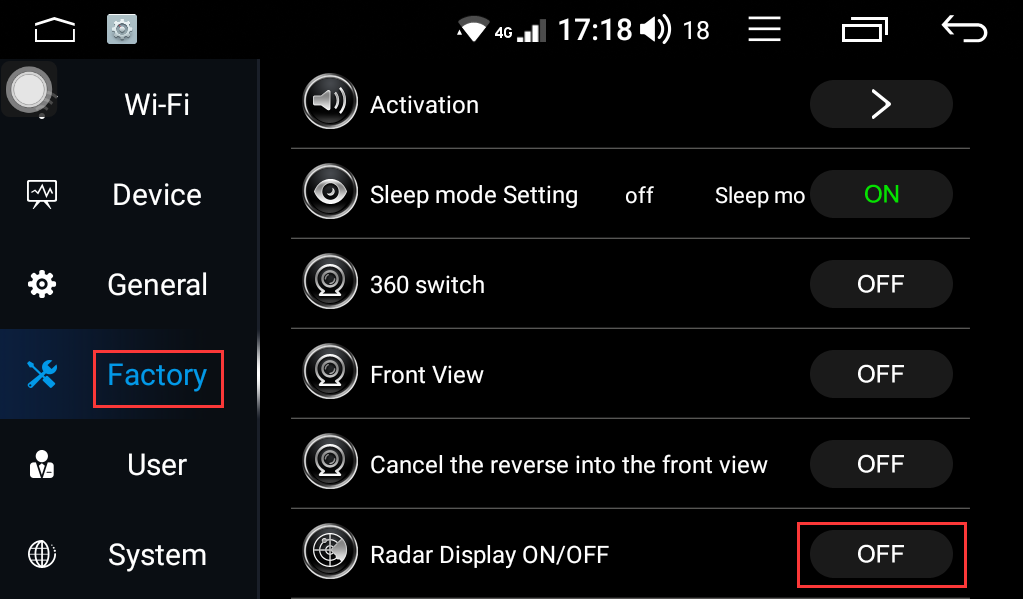 9. The volume is reversal or the previous track and forward track is reversal, you can set as below: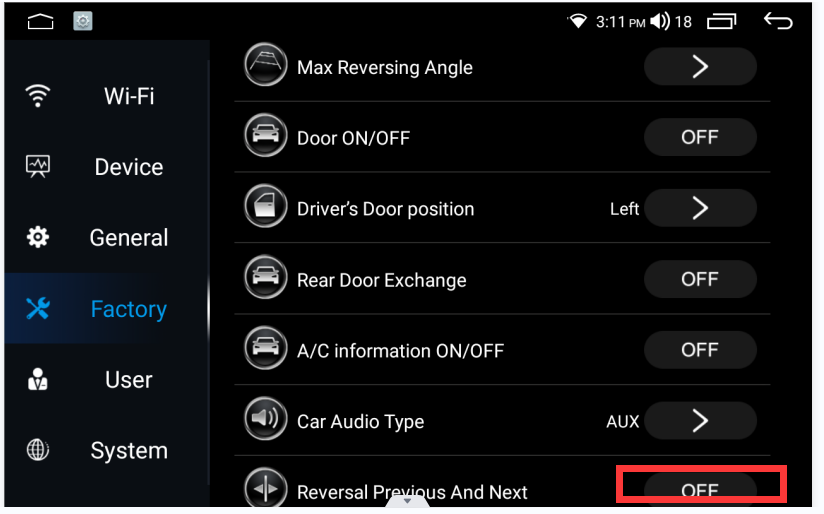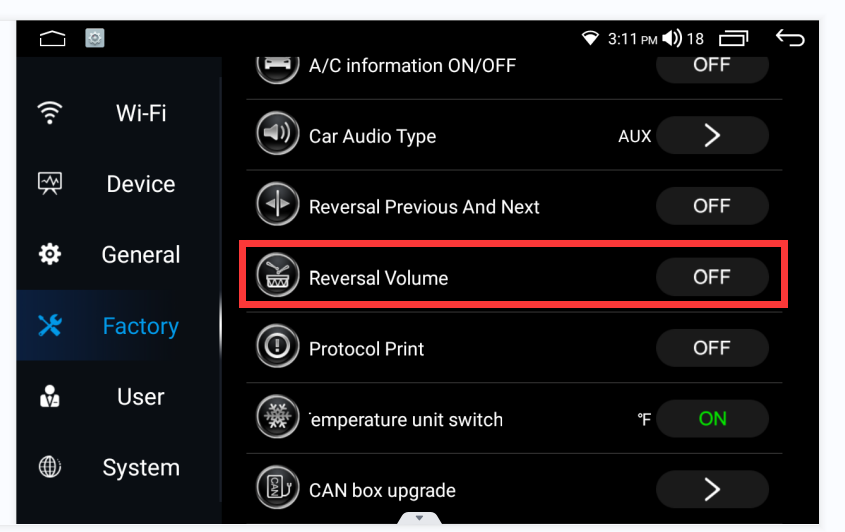 10. You want the A/C information shown on the screen. please set below: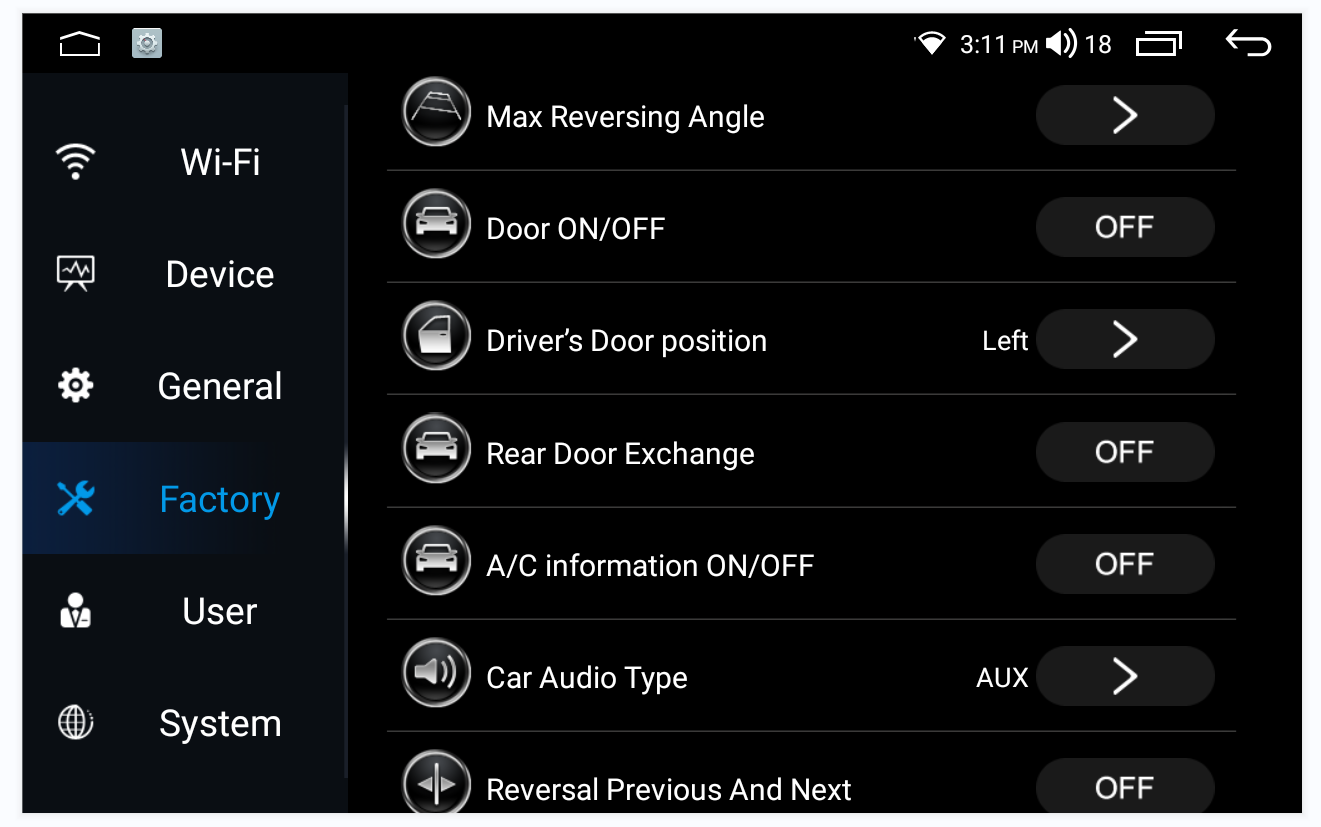 Read more